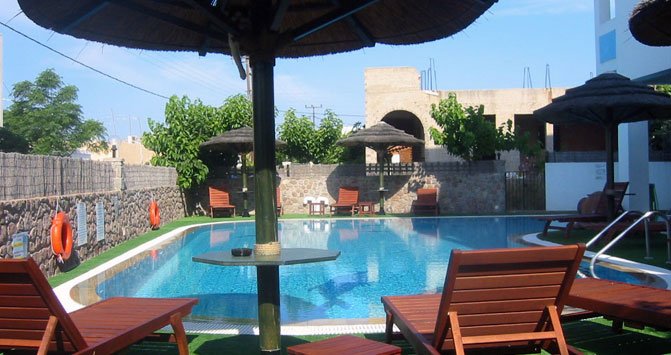 GEORGAKOPOULOS TRAVEL

SPECIAL OFFERS 2021 - 2022

PROGRAM 6

9 DAYS – 8 NIGHTS

in CRETA!

DAY 1: Arrival in HERAKLION, over night.

Day 2: Free morning, afternoon by bus visit VARVARI MIRTIA, "KAZATZAKIS" thrapsand return to Heraklio over night.

DAY 3: After breakfast departure for KNOSSOS. Then afternoon departure for visit TYLISSOS, ANOGIA AXOS and then Heraklion over night.

DAY 4: Morning departure for MESSARA, GOTRYS, FAESTOS, HAGIA TRIADA, MATALLA, evening return to Heraklion over night.

DAY 5: After breakfast visit LASSITHI "TZERMIADO" from PORAMIES. Visit MONI KERAS. Then visit PANAGIA KERAS, KRITSA, GOURNES. Then arrival in SITIA over night.

DAY 6: Breakfast and then MONI TOPLU, VAI. Visit KATO ZAKROS the "TOWN OF MINOA". Return to Sitia over night.

DAY 7: Morning departure for MALIA. Afternoon visit "MONI ARCADIOU". Stop in RETHYMNO. Visit the town and then departure for CHANIA over night.

Day 8: Breakfast and then visit AKROTIRI, MONI HAGIA TRIADA. Afternoon free to visit the town of CHANIA.

Day 9: Morning departure for the airport.

Trip is over!